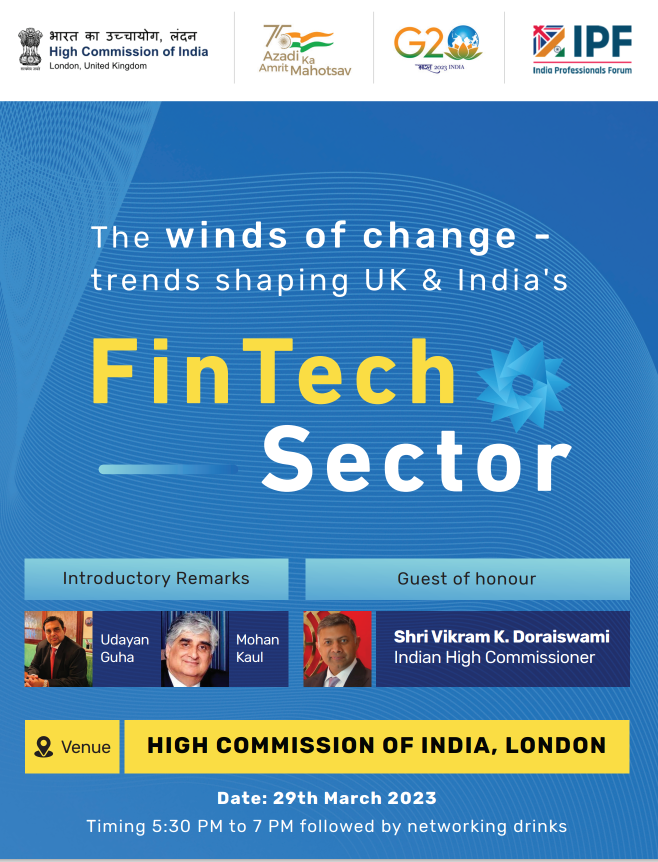 Offline
High Commission of India, London
India House, Aldwych, London WC2B 4NA
An interesting event to explore how UK and India's Fintech sector can collaborate to seek and fulfil new opportunities.
To be held at the Indian High Commission in London, the event showcases leading entrepreneurs and investors in the Fintech Sector.
It is not just an opportunity to gain some new knowledge, but also one to build network if you are interested in this space.
We have limited places available so please register ONLY if you are certain you can attend.
Your registration details will be shared with the organizer and the Indian High commission for the purposes of security clearance and future communication.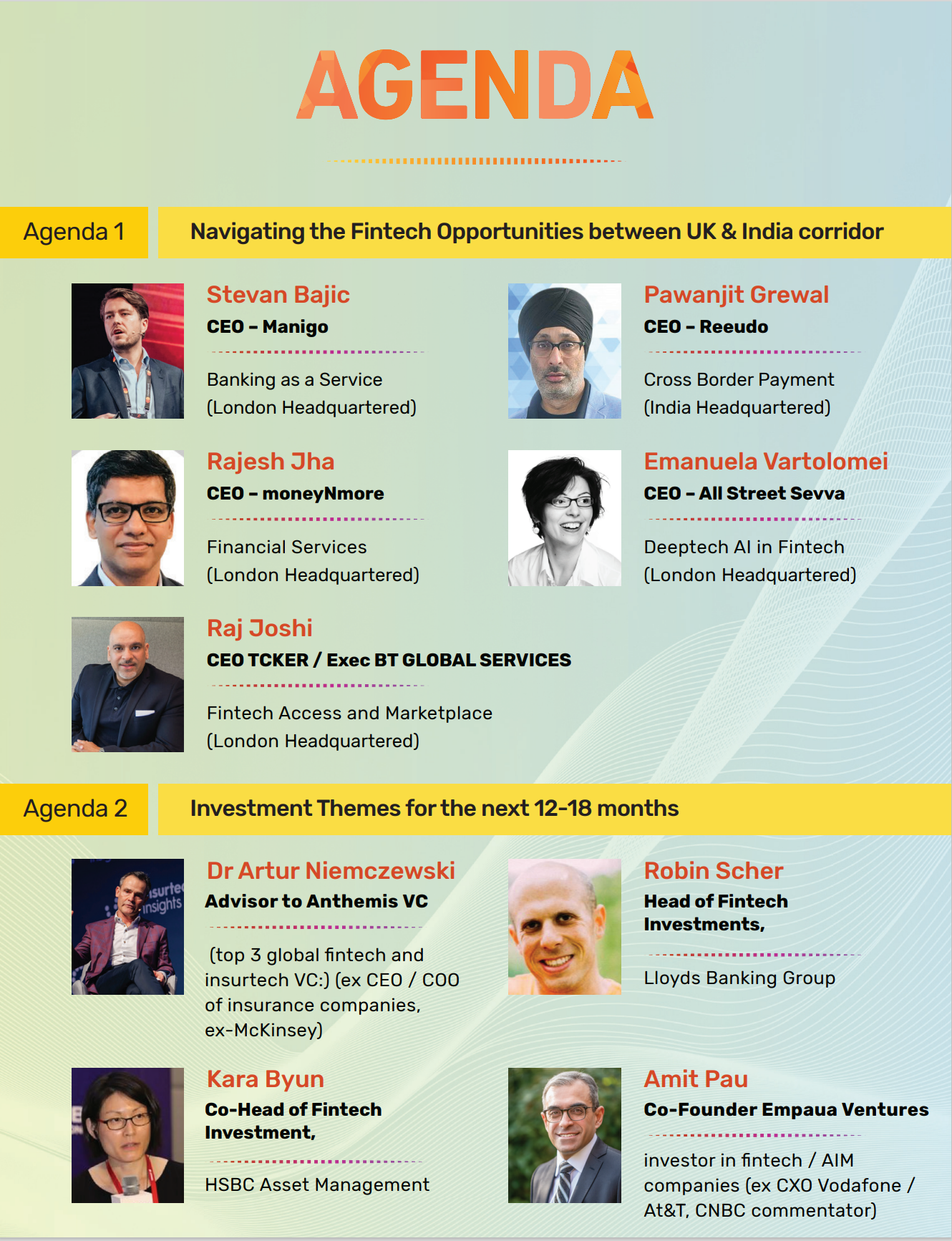 Sorry but we are now closed for registrations.