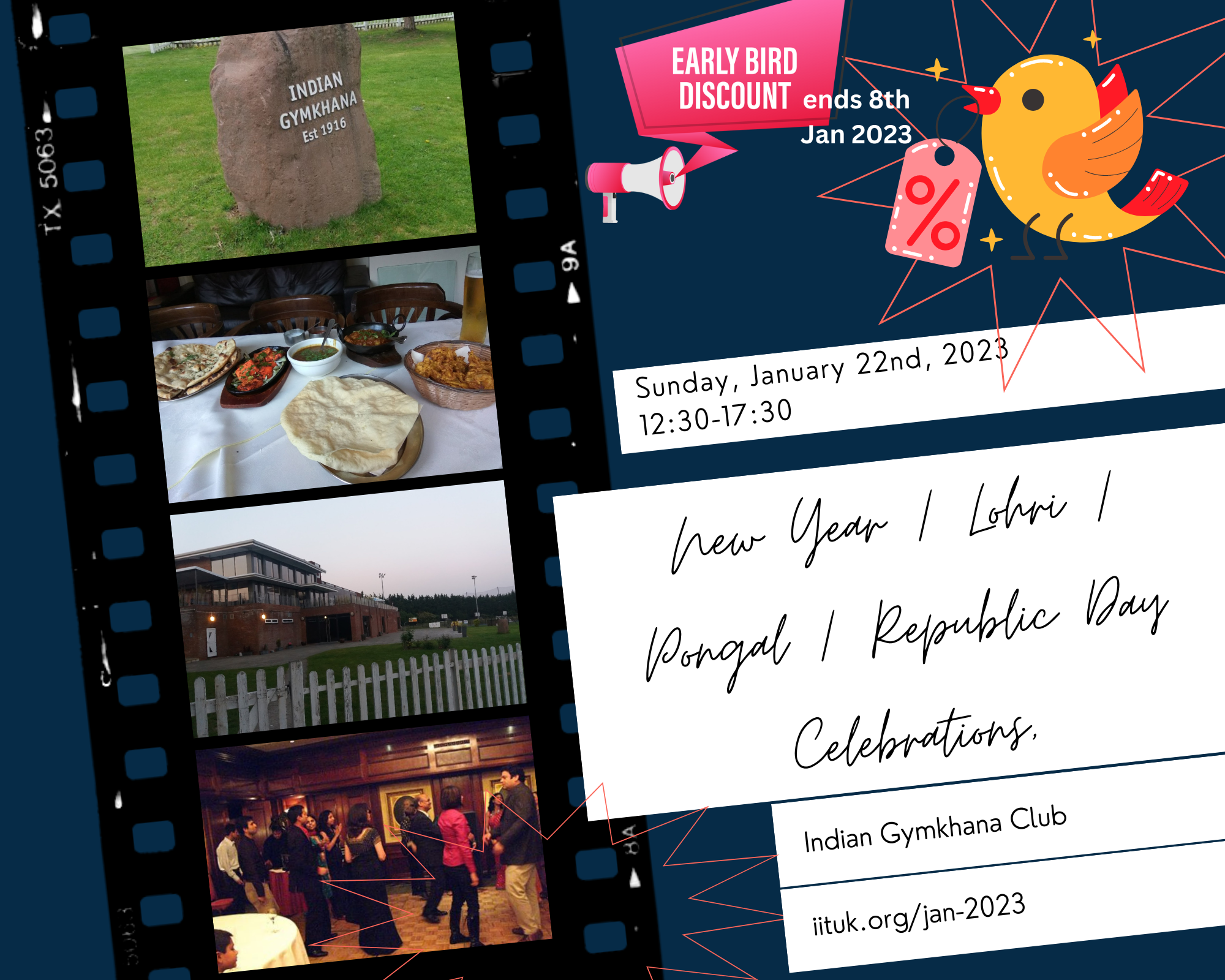 Indian Gymkhana Club
Thornbury Ave, Osterley, Isleworth TW7 4NG
The IIT AA UK committee is pleased to announce our next event.
Let's celebrate the New year/Lohri/Pongal/Republic day with lots of opportunity for participation by children and families.
We will be joined by Mr. Laxmi Narayanan, First Secretary (Income Tax Overseas Unit), Indian High Commission
We are looking forward to Dhol-shol, DJ-Du j, Nachna gaana, roti-shoti and Daru-sharu at the bar.
Event Highlights:
Non-alcoholic welcome drink on arrival
Three course sumptuous lunch with soft drinks (Table service)
Band performance by fellow IITians
Dhol, music and dance around a bonfire
Opportunity for Networking and family get together
Opportunity to dress up in elegant Indian, Western dresses
Alcohol can be purchased at the bar
Price for Members, Spouse/Partner and Kids aged 5 and over:  £43/- per person.
Price for Non Members/Guests: £50/- per person.
Price for Kids aged under 5: £0/- .
Who's Attending
114 people are attending New Year/Lohri/Pongal/Republic Day Celebrations, Sunday 22nd January 2023
114 people are attending New Year/Lohri/Pongal/Republic Day Celebrations, Sunday 22nd January 2023